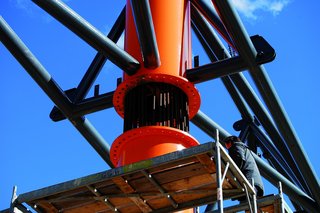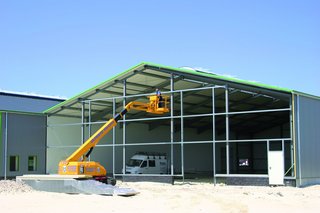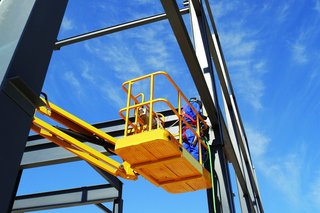 One stop shop
Faster than you thought:
from advice to completion
Our customers appreciate the fast and expedient schedule that makes our projects more efficient. It saves time, money and trouble. These are the typical steps on the way to a steel construction:

Detailed advice
Together, we discuss your ideas and requirements. We already take all the important elements of the construction process into account, such as:
Construction time and economic efficiency
Possible extensions or change in use
Sustainability and ecofriendliness
Working on schedule
According to your preferences, we take either your architects' plan as our basis, or our architects and engineers draw a plan conforming to the results of our consultation.

Accurate construction
You give the green light on the plan and we start the detailed construction. With our CAD software, we can accurately calculate every component and control our production in a precise and efficient manner.

Reliable logistics
Our logistics staff is not afraid of large tasks: even heavy goods transports overland and by sea are a part of their daily routine. Together with our long-time cooperation partners, we guarantee safe and timely logistics.

Safe assembly, proper construction site
Our experienced fitters assemble the precisely manufactured and labelled components. Your steel construction project grows smoothly and accurately. Husen's construction sites stand out as always being tidy: we occupy as little space as possible and reduce the disturbance of the surroundings to a minimum.

Look and equipment according to your preferences
It is also important to integrate your brand or the colours of your corporate design into the shape of your utility buildings. We make your design wishes come true.